InfraRed ... A Canadian
Based Band
Call Michael at 905.822.5761
Email: 2bands@rogers.com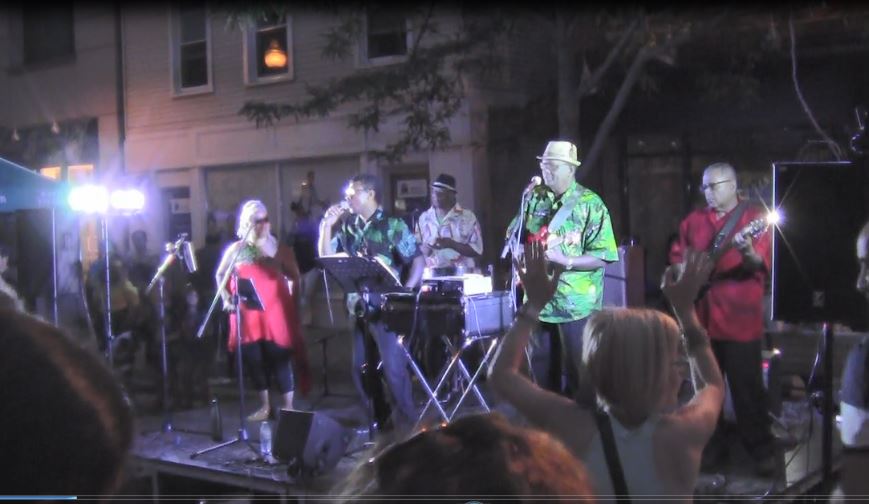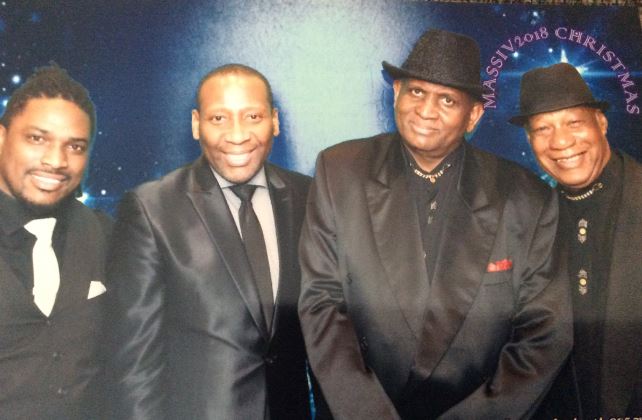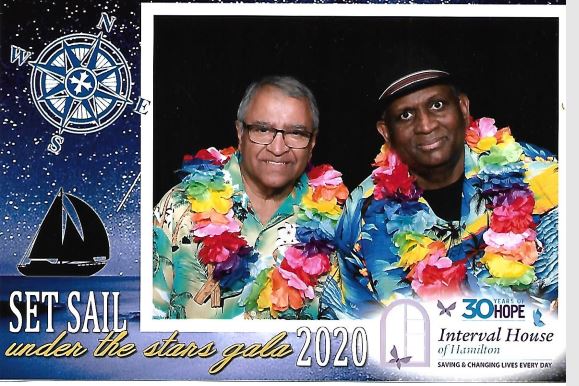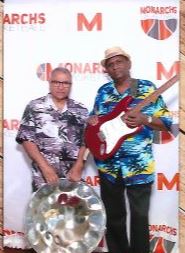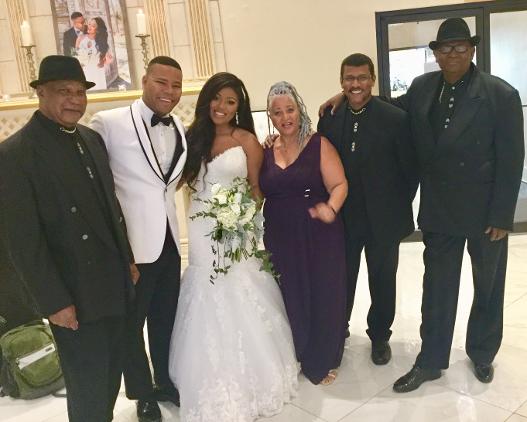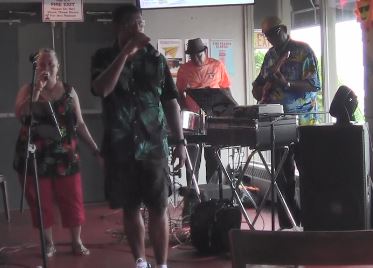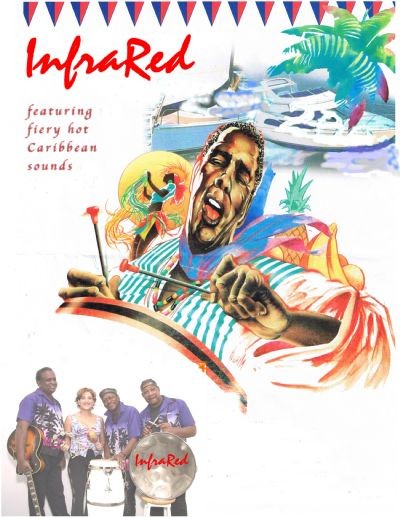 InfraRed has that 'something' that immediately clicks with the audience!
InfraRed is a dynamic high energy Canadian band with experienced musicians and powerful vocalists that will bring back old memories and spark some new ones too. InfraRed has a big sound, dynamic rhythms, a versatile selection of music, and is always ready to provide entertainment with a polish! The band size and intrumentation can be modified to perfectly match your entertainment needs. InfraRed continually updates for the best repertoire and perform music styles including: 50's to Today, Pop & R&B, Motown, Top 40, New Country, Oldies, Smooth jazz, Latin, Reggae, Soca / Calypso, and Caribbean Folk. For clients looking for Caribbean entertainment check out our 'Voyage To The Caribbean' show.

InfraRed will customize spicy feature shows and performances to suit any occasion. Since their first crowd pleasing performance in 1990 InfraRed has developed into a show band for all cultures, all ages. The diverse blend of musicians and talented vocalists has helped to build the truly unique sound and style of InfraRed. Need a duo, trio, quartet, or more for your event? Inquire about added attractions: our latest feature artist for shows and special events is Mr. Norris Vines, former lead vocal of the Platters; if this special music from the past is something that would work for your special event - check us out for all the details. Norris performs: Platters songs, Motown, Standards, and Oldies!
InfraRed is available to travel and perform at a variety of venues in Canada and internationally including: resorts, hotels, corportate functions, banquets, Christmas parties, yacht and golf clubs, weddings, restaurants, festivals, parades, weddings and receptions, private parties, casinos, theme nights, cruise ships. Two recent overseas engagements include two months in Dubai, United Arab Emerites, events in the USA, and at Carenage Bay on the Island of Canouan in the Grenadines (same venue as the Ricky Martin Band) and most of the band members have cruise ship experience.

InfraRed has been busy with many corporate gigs including: Microsoft USA, Bankers Association of USA, Canada Day at Queens' Park for 15,000 plus guests, Astra Zeneca, Shopsy's, Loblaws, Metro, Food Basics, Ontario Winery, OLG Casinos, Casino Rama, numerous yacht clubs and golf and country clubs, hospitals, fund raiser, BBQ, Lions' Club, Festivals, private parties, and hotels and resorts in Trinidad and Tobago. Some of our past gigs include: Mississauga Performing Arts Centre - Awards Show, Children's Festival - Mississauga Performing Arts Centre, CPMA Trade Show - Toronto Convention Centre, OPSEU Labour Day Parade, Toronto Caribana Festival, TD Centre Concert Series, University of Pittsburg, Ontario Power Boat Club, Boulevard Club - Toronto, Old Mill Restaurant, Scarborough Civic Centre, Turkey Point Summerfest, Canadian National Exhibition - Toronto, Rogers Cable TV, Mississauga Riverfest, Dearhurst Resort, International Plaza Hotel, Planet Hollywood - Niagara Falls, Sunnybrook Hospital - past 5 years, Sault Ste. Marie Casino, Brantford Charity Casino, Georgian Downs Casino, Sudbury Downs Casino.

Some info on the InfraRed's band members: Over the years band leader Michael has had the opportunity to share the stage with some great artists. Performing jazz, R&B, soul, Motown, etc. he performed with Soloman Burke, Al Green, Dramatics, Sam & Dave, Rhonda Silver, BJ Reid, Jimmy Ray, Norris Vines, Mongo Santamaria. Reggae artists he has worked with include: Eddie Lovett, Derek Morgan, The Pioneers, The Chosen Few, Carlene Davis, Nana McLean, and others. Performing Calypso / Soca music Michael has worked with: Mighty Sparrow, Lord Melody, Ras - Shorty, Maestro, Lord Bryner, Baron, Shadow, Iwer George, Super Blue, Sugar Aloes, Beckett, Bally, Poser, Denise Plummer, Ella Andell, Drupatee, Lady Venus, and more. Michael is influenced by all great artists regardless of the genre.

InfraRed's strong vocalists bring unique and popular energy to the front line during performances. Our vocalists cover all styles of music with a huge repertoire to suit many occasions and venues.
Along with the above performers InfraRed can offer audiences drums, keyboard, horns, steel drums, and a variety of featured vocalists. InfraRed often works with their professional backing tracks prepared in the sound studio so that when performing with the smaller ensemble the sound is still big and rich.